While at home in California, as COVID-19 and social injustice shadowed the national landscape, Rutgers-New Brunswick men's basketball player Myles Johnson was issued a challenge markedly different from those he was used to. This one wasn't expressed by a coach on a court or from a professor in a lab, but rather from his mother, Gigi, at dinner.
"What is your mark going to be?" she asked. "What are you going to leave for the coming generations?"
Johnson, an electrical and computer engineering major who attended multiple Black Lives Matter rallies with his mom before he faced the question, paused and had to reflect. Usually 2,500 miles away at Rutgers University-New Brunswick with a schedule filled with classes, practices and just college in general, he typically didn't take time to consider much else. In basketball and engineering, his impact was quantifiable, and his response had to be the same.
"Ever since I have been studying STEM, back to middle school, I've never had a Black teacher," said Johnson. "I've only had a few black classmates. Even now, as I enter my senior year at Rutgers, I can count them on my hand, and that likely won't increase in the master's program. We have poor representation, and I want to help change that."
I looked up the Fortune 500 CEOs and there were only three black people. I thought that was insane.

Myles Johnson
To effect that change, Johnson started BLKdev, a non-profit organization with the slogan "Learn to Be More" that aims to provide scholarships, information and networking opportunities to support black students interested in science, technology, engineering, and mathematics.
"I looked up the Fortune 500 CEOs and there were only three black people," said Johnson. "I thought that was insane."
With the help of a small team of college students including his Rutgers classmate Joe Barr and young STEM professionals, Johnson established a plan to grow a network that was not only professional, but personal. Among initial steps was to create a website outlining the group's mission and goals. The site features educational resources, scholarship application information, black STEM news and a collection of stories that show representation to the young students they want to inspire.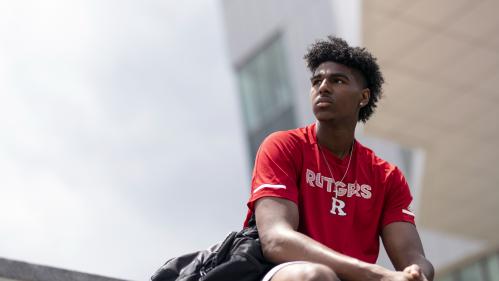 Under the site's "Others Like You" tab, Johnson's story references his love of Legos as a child, while Barr talks about starting his own coding camp for incoming college freshmen.
"We find and facilitate free educational resources to promote STEM," said Johnson. "Our age demographic is middle and early high schoolers, when people are beginning to consider what they might do as a career.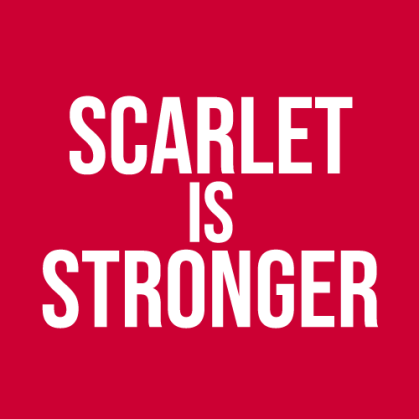 "The acronym stands for science, technology, engineering, and mathematics, but it's much more than that. You can do chemistry, agriculture. For people that think logistically, it's a great place to be."
BLKdev is working to build its membership base and its partnership portfolio to enable sustained growth and the establishment a Black STEM Scholarship Fund. In the short term, the team is focused on pop-up events and seminars to teach coding and other STEM fundamentals.
"I intend to host an online class to teach coding in C++," said Johnson. "I've written up lecture plans. With Zoom and the online streaming platforms, its more than feasible to do and reach our audience."
Performing before an audience is nothing new for Johnson, a two-time Big Ten All-Academic selection and Student-Athlete Advisory Committee (SAAC) member who led the conference with a 60.2 field goal percentage last season. But the skill that has served the 6-foot-11 center best has been his time management. The demands of being a high-profile student-athlete are often daunting. It's not typical for Division I basketball players to choose such an intensive field of study.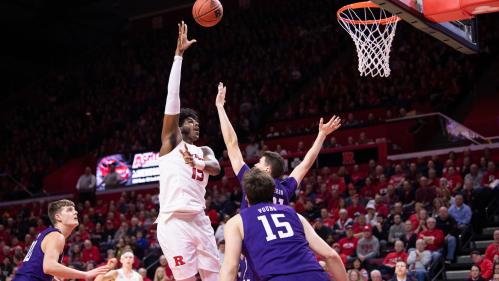 "I know of very few basketball players that are engineers," said Johnson. "There is a software engineering major who plays at Fairfield, however. He reached out to me through our website and now his story is among those featured."
After the Scarlet Knights had their record-setting 2019-20 season halted early, Johnson and his teammates are focused on making the NCAA Tournament return that was snatched away by coronavirus. That goal requires a shared commitment underscored by a support system that nurtures everyone's efforts, both on and off the court.
"My coaches and teammates have been great," said Johnson. "Coach Pikiell told me that he was proud of me for using my position as a Big Ten student-athlete to reach as many people as I can. I'm blessed to be surrounded by supportive people."
Johnson is mindful of his position and the impact it can have in moving the initiative forward. As a member of a Top 25 team that plays its games on national television, he is often engaged by young fans whose reference points for success focus on the hardwood. Many aspire to be LeBron James or Stephen Curry, with much fewer considering Neil deGrasse Tyson or Alan Emtage.
"Honestly, I don't know that we really have that big name, that Albert Einstein," said Johnson. "That's something that we can change. It only takes one person to be that name. Once a kid sees that, they can say 'I want to be them' and that possibility is created."