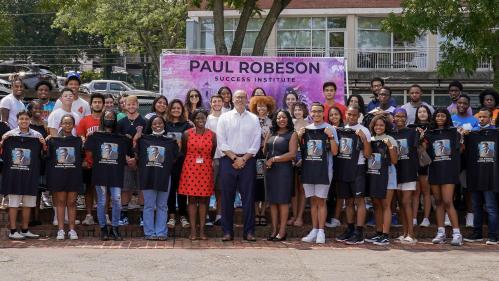 Paul Robeson Success Institute
Prepare for your transition to Rutgers University–New Brunswick with a three-day signature experience named to honor one of Rutgers' most distinguished alumni.
Find Your Success
The Paul Robeson Success Institute is a three-day high-impact experience open to first-generation, low-income, and/or historically underrepresented incoming and transfer students. Connect with peers, faculty, and staff to build support and become a successful student scholar. The institute is named after one of Rutgers' most distinguished alumni. Learn more about the life and legacy of Paul Robeson.
Eligibility
Students who meet the following criteria may be identified and recommended by Undergraduate Admissions:
Enrolling student at Rutgers University–New Brunswick
Identify as a first-generation college student, meaning applicant's residential parent/guardian has not completed a four-year bachelor's degree in the U.S.
Low-Income Indicator: Family annual gross income $75,000 or below based on information reported on the FAFSA
Identify as a member of a historically underrepresented group in higher education
Students who are transferring into Rutgers for the first time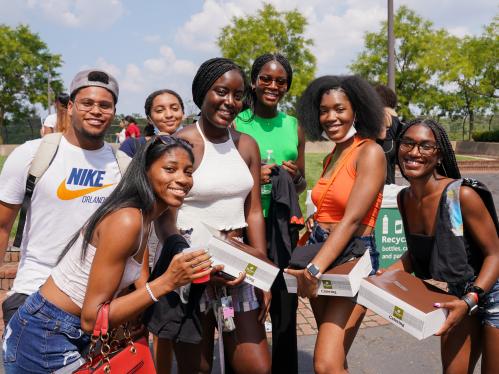 Benefits
Be guaranteed early move-in on August 29 (Students are not required to live on campus to participate.)
Attend a free 3-day interactive experience from August 30 – September 1, 2023
Virtual and in-person programming
Build a community of support with your peers
Explore the Rutgers–New Brunswick campuses
Participate in academic and life skills workshops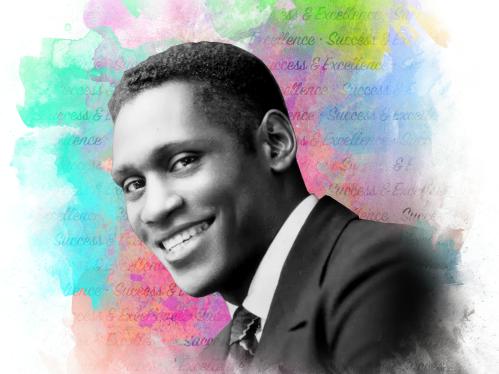 Goals
Take part in a range of community building experiences with your peers 
Network with administrators, faculty, staff and current Rutgers students
Get a jumpstart on understanding faculty and instructor expectations 
Identify various departments and resources for educational success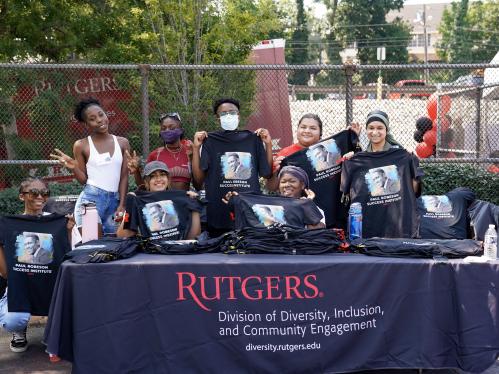 Paul Robeson Success Institute 2023
August 30 – September 1, 2023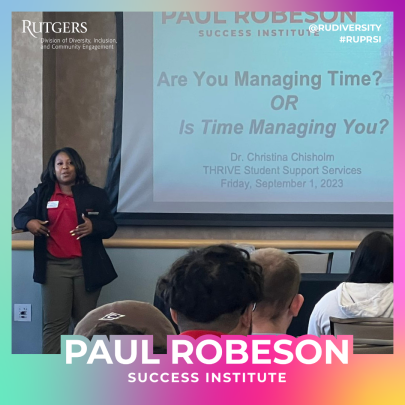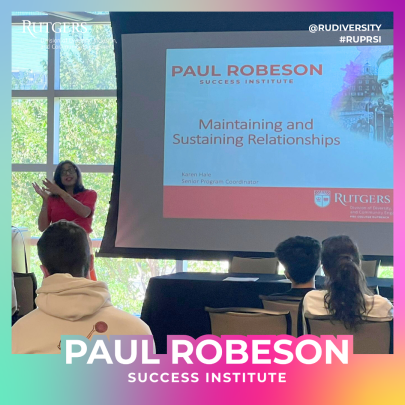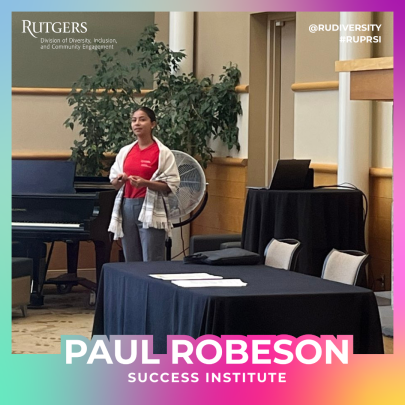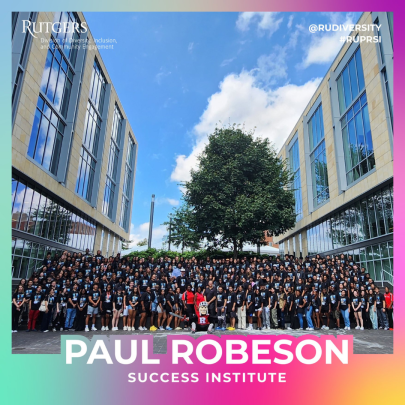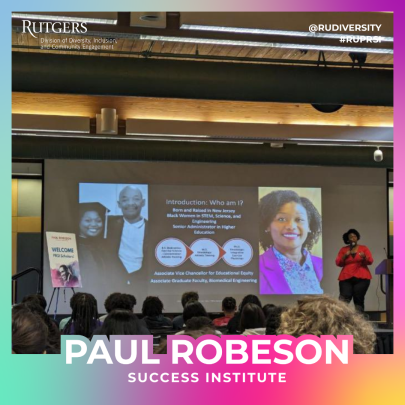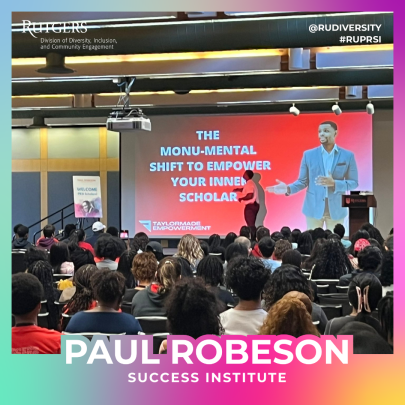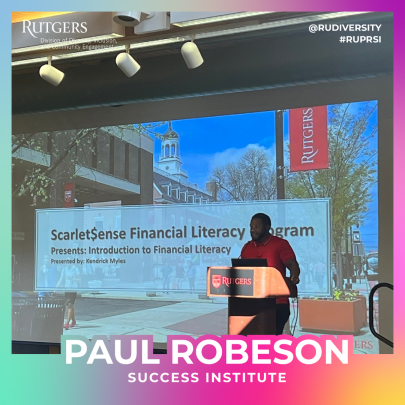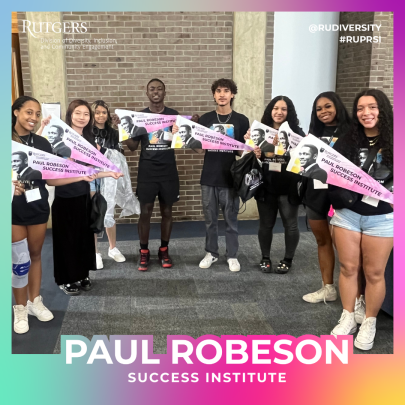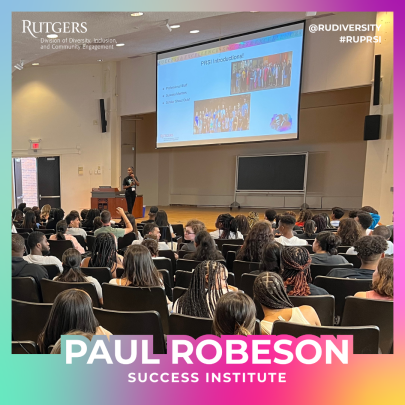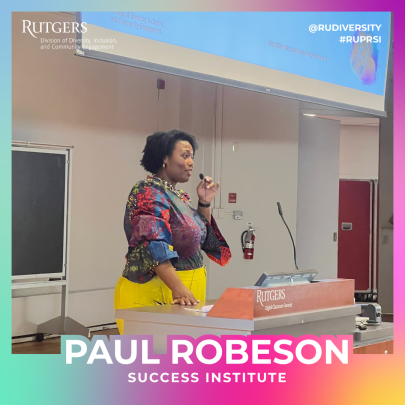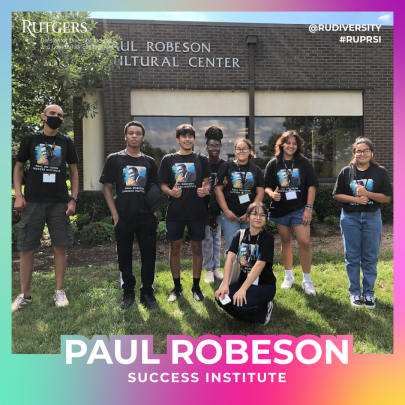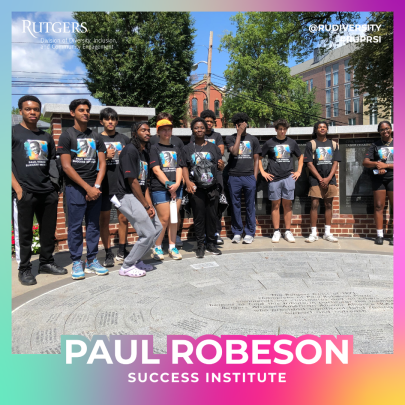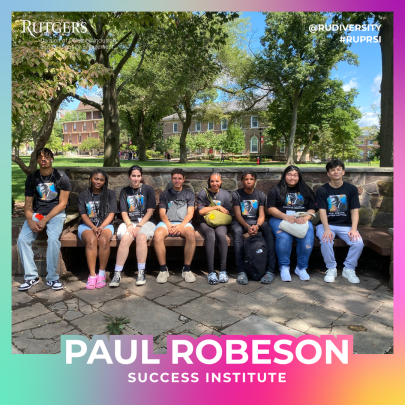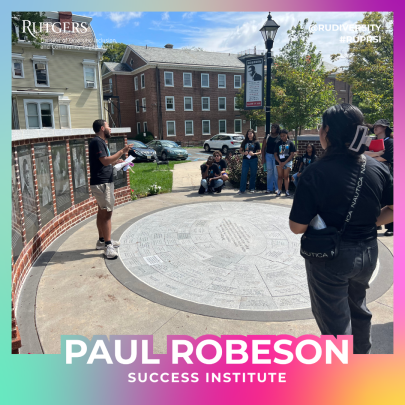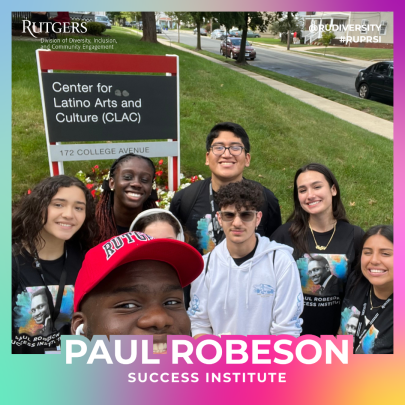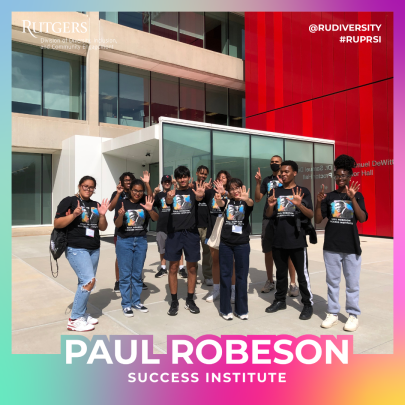 PRSI Student Success Testimonials
You're Invited
Senior Vice President for Equity Enobong (Anna) Branch encourages you to join this unique and limited opportunity to connect with faculty, staff, and peers and gain the resources you need to thrive at Rutgers–New Brunswick.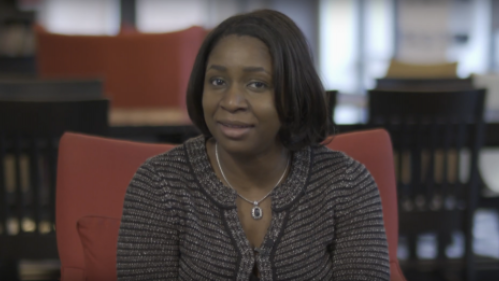 Invitation to Paul Robeson Success Institute