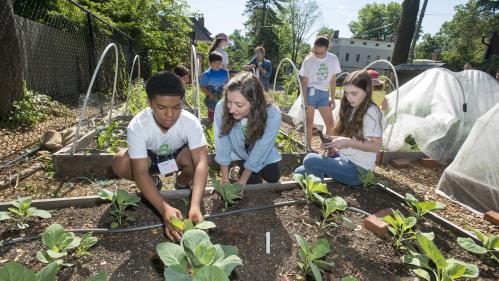 Collaborative Center Programs
Advancing Community Development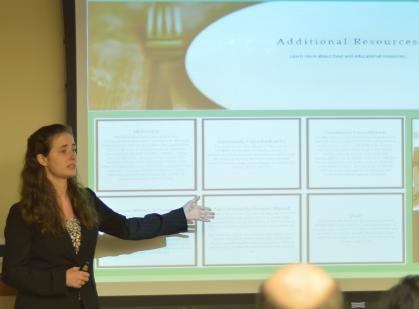 The Advancing Community Development (ACD) Program is a one-semester, community-based learning program administered by Rutgers Collaborative Center for Community Engagement in partnership with Johnson & Johnson.  Participating students learn about community health and wellness interventions, non-profit management, and the role of anchor institutions in their communities. Working in project teams guided by J&J skill-based volunteers and non-profit professionals, students execute capacity building projects for local community organizations so they can better serve the health-related needs of residents. The program fosters a community of practice where individuals from multiple sectors collaborate and learn from one another to improve health outcomes in our host communities.
Participating student gain:
Leadership skills

Network Opportunities

A stipend upon satisfactory completion of the program

Mentorship from professionals from nonprofit organizations

Professional Development

Project Management Skills

Team Building Skills
Some of our past projects include:
*A social media outreach marketing campaign for the new family planning clinic for RWJ's Community Health Promotions Program
*A video to brand the offerings of the Middlesex Arts Institute to improve the quality of life for residents
*A redesign of marketing materials for Elijah's Promise's Culinary School aimed at lifting residents out of poverty by providing job training; 
*A program design review to create a Nature Rx program for the Rutgers Garden aimed at increasing city residents access to the healing benefits of open space.
To participate in the program, students must have 45 credits or more. All majors welcome! To apply, go.rutgers.edu/collaborativeapply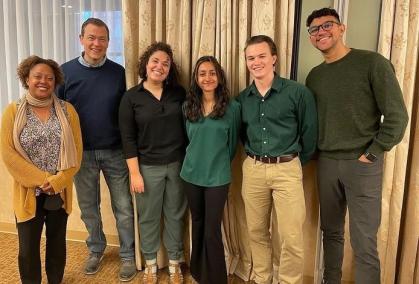 Rutgers Bonner Leaders at Rutgers–New Brunswick are part of the national Bonner Foundation Network of college students who are committed to community engagement and social justice. At Rutgers, Bonner Leaders are involved in every major New Brunswick community event as they learn to serve within an orientation to social change.
What do Rutgers Bonner Leaders do?
Attend an Orientation at the beginning of the Fall semester and weekly training on Fridays, 3-5pm, during the semester.
Serve part-time at a community organization and support community events.
Participate in service initiatives throughout the New Brunswick and Piscataway community.
Complete a senior project around their engagement experiences during their time at Rutgers.
Watch Our Introduction Video
If you are a Federal Work Study student and you want to become a Rutgers Bonner Leader, please reach out to the Collaborative Center for information about how to apply at civic@odi.rutgers.edu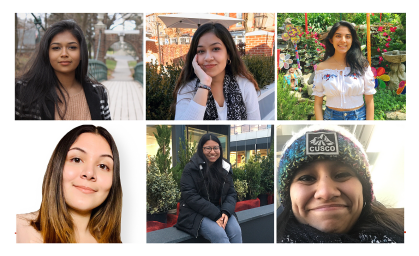 CIVIC VOICES is a community-based audio project developed by George Street Playhouse and Rutgers Collaborative Center for Community Engagement. Designed to better understand the unique, diverse voices of communities throughout New Jersey, CIVIC VOICES encourages civic engagement by strengthening community discourse through theatre arts.
Six students from the Rutgers Bonner Leader Program were given microphones to document their work in several community organizations based in New Brunswick, New Jersey. Civic Voices: The Audio Diary Podcast Series explores their experience and their unique perspectives on how these organizations create a lasting impact.
Featuring audio documentaries by: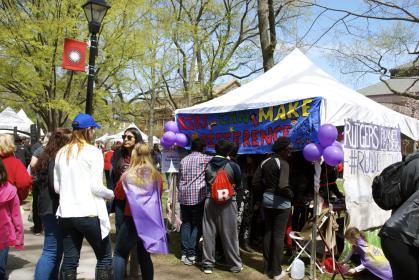 Rutgers Collaborative Center brings together community and government leaders, professionals, faculty, staff, and students sharing experience, expertise, and energy to achieve shared goals for our community through education and action.
Rutgers Collaborative Center represents a history of community engagement at Rutgers-New Brunswick that includes partnerships spanning more than 20 years as well as innovations that respond to emerging social issues, including:
If you have a long-term project or a community event in mind, contact the Rutgers Collaborative Center to explore how we can work together.
Community organizations exploring ways to conduct research or build capacity receive consultative and material support from Rutgers Collaborative Center. We facilitate research partnerships, prepare students for mentoring, research, event support, and other community roles, and create forums such as RU-CARES for dialogue about achieving shared goals.
To learn more about partners support, contact civic@odi.rutgers.edu.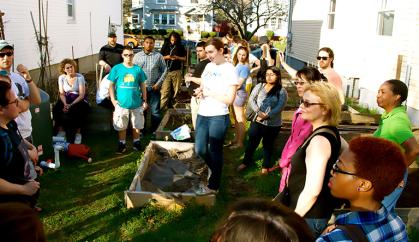 The Collaborative Center supports the Rutgers New Brunswick campus through co-curricular engagement that aids students and community partners.
Provides opportunities for roundtable discussions and conferences that offer opportunities for engagement with community and government leaders, students, and professionals.

Opportunities for mutually beneficial partnerships and student placements.

View an example here.

Assistance in connecting students with community partners to work on projects that aid the New Brunswick/Piscataway communities. 
Our support extends to student orientations to community engagement, connecting students with community partners, and annual celebration and awards recognizing student achievement.
We will gladly meet with students or community partners to familiarize them with the New Brunswick/Piscataway community.
To learn more about how we can get you engaged in the community, please email the Center at civic@odi.rutgers.edu.
RU-CARES (Community, Action, Respect, Engagement, Service) is a professional development forum that engages community, faculty, and government leaders in conversations about synergistic community-university partnerships and best practices to advance social change.
A committed working group of community-engaged faculty represents academic units across Rutgers–New Brunswick and contributes to RU-CARES. Over three hundred students, faculty, staff, and community leaders representing twenty-seven community partnerships attended the inaugural series.
RU-CARES launched with Leading Together, a panel discussion on civic leadership facilitated by Rutgers alumnus and broadcast anchor Steve Adubato and including Jaymie Santiago, president and CEO of New Brunswick Tomorrow. This event was followed by Learning in the Community, a workshop on incorporating community-based learning for meaningful capstone experiences led by Dr. Ariane Hoy, vice president of the Corella & Bertram F. Bonner Foundation and the co-author of High-Impact Learning for Self and Society: Community-Engaged Signature Work.
Our conversations include leaders representing Youth Empowerment Services, New Labor, and the New Brunswick Community Food Alliance among others; Jon Wogman, program director, Congressional Hunger Center and Dr. Cara Cuite, Department of Human Ecology and the Food Policy Institute at Rutgers.
Community partners, faculty, staff, and students are invited to bring their expertise, experience, and energy to the RU-CARES community. Contact Rutgers Collaborative Center to learn more.