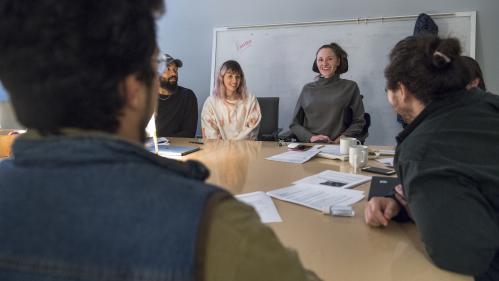 Join a Learning Community
Cultivate Inclusion and Transformational Excellence
Rutgers University is committed to fostering a campus climate where everyone feels welcomed, affirmed, included, and valued. In the spirit of cultivating this vision of inclusivity, we offer a yearlong, bi-weekly sustained dialogue program for faculty and staff. This program is designed for faculty and staff seeking to develop their critical consciousness, allowing them to engage in meaningful cross-cultural dialogue, and develop greater capacity for social equity through change agency.
We invite all Rutgers faculty, staff, and administrators to consider applying and become connected with like-minded colleagues invested in this work.
What Are the Goals of the Program?
Engage faculty, staff, and administrators in a sustained dialogue that fosters heightened empathy, cultural awareness, and challenges of stigmatized populations within Rutgers
 
Impart concrete strategies to improve interpersonal engagement and cultural appreciation of our diverse body of students, colleagues, and university stakeholders
 
Foster an overall culture of shared responsibility for culturally-informed engagement across divisions, disciplines, and professional hierarchy
 
Develop a highly visible project that directly addresses the university's strategic priorities, foundational elements, and themes, which include Inclusive, Diverse, and Cohesive Culture; Transform the Student Experience; and Cultures, Diversity, and Inequality
 
Cultivate change agency skills among faculty, staff, and administrators that enhance the ability to address structural inequities, cultivate a climate of inclusion, and inform equitable practices in settings where program participants have direct influence (e.g., inclusive hiring practices, programmatic initiatives, classroom instruction/curriculum, supervision/coaching of diverse teams, university policy and leadership practices)
 
Improve the overall sense of belonging among stigmatized populations within Rutgers, including students, faculty, staff, and other stakeholders
 
Develop a sustained network of program participants and program "alum" following completion of program offering, increasing institutional cohesiveness and a shared commitment to inclusion among campus professionals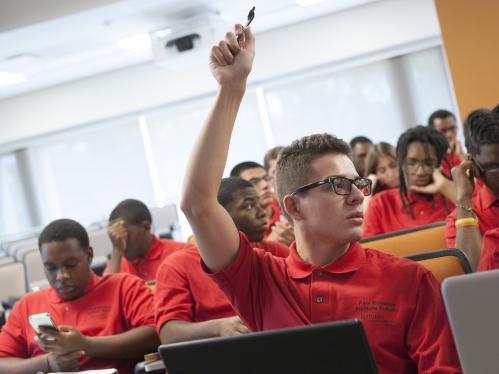 Program Schedule
Learning community participants will be assigned to a cohort comprised of two trained participant-facilitators and eight participants. Each cohort will be assembled with the intention of connecting colleagues across academic disciplines, departments, divisions, schools, professional roles, social identities, and other aspects of their background.
Participants will join their cohort from 2:00 p.m.–4:00 p.m. every other Thursday during the traditional academic semester to engage in a sustained dialogue over two semesters (16 meetings total).
Check back for Spring 2021 dates.