Karen Hale
Senior Educational Outreach Coordinator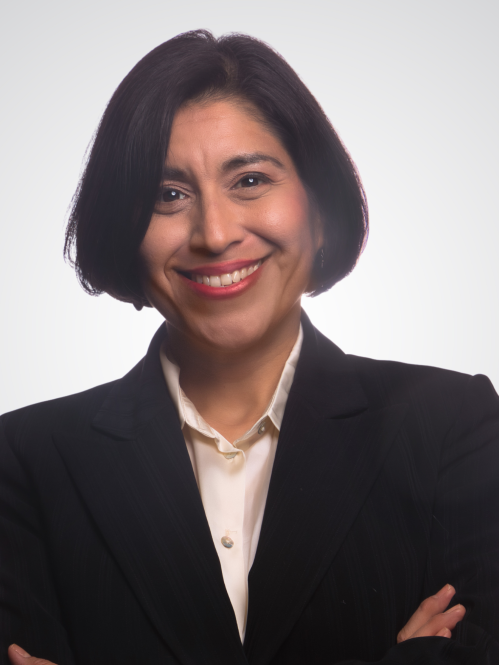 Karen Hale is the senior educational outreach coordinator and leads outreach efforts in New Brunswick and Piscataway working alongside the Upward Bound team. Education is her passion having over 10 years of experience working with students from all ages. One thing Karen is very passionate about is serving and supporting underserved communities having grown up in a barrio of Southern California. She enjoyed being an ELL tutor for adults while studying her undergrad and supported research on Mexican and Mexican American families as a bilingual interviewer. She is a returned Peace Corps Volunteer that served in Honduras teaching and implementing training of trainers in HIV/AIDS education prevention to youth.

Karen moved from Tucson, AZ and attended Arizona State University where she received a B.A in Political Science and a B.A. in Chicano/Chicana Studies. She also earned an MEd in Educational Leadership from Northern Arizona University. She worked with the Tucson GEAR UP Project with a cohort of 600 students from middle school to high school graduation preparing them for postsecondary education. She volunteered alongside her students many times at a community meal site preparing meals for people or at a Free Clothing Closets, organizing donated clothing and goods for low-income families and the homeless. Karen not only mentored several GEAR UP students, but she also mentored an African teen high school refugee from the community on weekends.
Karen immediately began volunteering with the Plainfield community after moving to New Jersey. She served as a Board Member for a local Plainfield non-profit that serves the immigrant community. She is currently a member of the Junior League of Elizabeth-Plainfield and enjoys supporting their Jumble Store. She has been living in Westfield for eight years with her husband, who is a chef, and their 2 dogs and 3 cats. Her career goals are to stay in higher education and to continue to help students advance to one day be our future leaders.