Bridge to the Doctorate Summer Institute 2022
Cultivating Interest
Funded by Rutgers University- New Brunswick Division of Diversity, Inclusion and Community Engagement (DICE) the Bridge to the Doctorate Spring Training targets rising sophomores, juniors and seniors in any Rutgers University program (New Brunswick, Camden, or Newark). The Bridge to the Doctorate is a 2-day virtual workshop to explore the pathway to obtaining a doctoral degree. The goal is to cultivate interest, encourage exploration of the Ph.D., and introduce students to the McNair Scholars Program as a vehicle for institutional support of their graduate school aspirations.
Eligibility & Benefits
Eligibility Criteria
A matriculating undergraduate sophomore, junior or senior with 2.5 GPA or higher
Enrolled in at Rutgers University and interested in learning about graduate school opportunities
Benefits
One-on-one graduate school coaching to support your exploration of opportunities
Receive educational materials (recommended books) and supplies needed while participating in the institute
Exposure to a wide-variety of graduate and professional degree programs
Engage in a virtual community, network and building connections among peers with shared aspirations and graduate students across disciplines
Engage in workshops that help you to imagine yourself in graduate school, walk you through the process of graduate school admission, expose you to different ways to pay for graduate school, and identify your next steps.
Learning Objectives
Explore graduate school options.
Emphasize the possibilities and benefits of graduate education.
Demystify application processes for graduate school.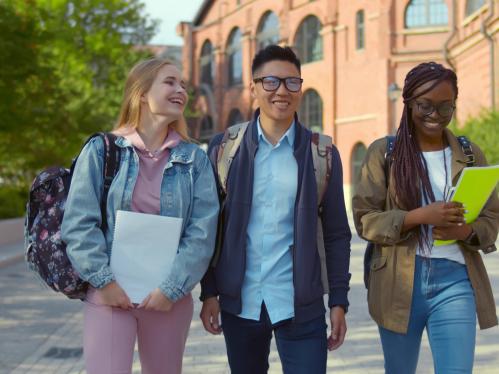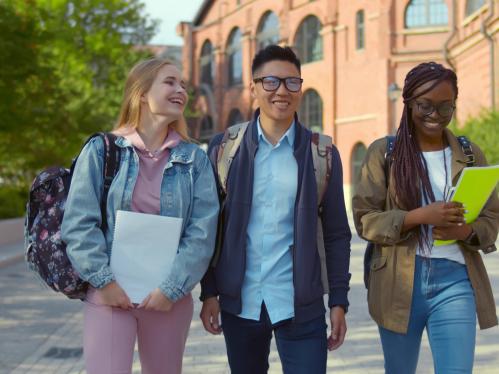 Contact Us and Apply
 Apply early space is limited! The deadline to submit your application is by July 22, 2022 at 11:59pm Eastern Time. For questions, please contact mcnair@echo.rutgers.edu.
Frequently Asked Questions
The New Jersey Educational Opportunity Fund (EOF) provides financial assistance and support services (e.g. counseling, tutoring, and developmental course work) to students from educationally and economically disadvantaged backgrounds who attend participating institutions of higher education in the state of New Jersey.

Data shows that students from specific populations and backgrounds are underrepresented in graduate school.

This historical lack of access to graduate school makes matriculation and success mysterious and difficult for many students. The result for many academically qualified students can be deferred careers and scholarships as well as a disparity—an issue of national security and defense—between the number of Ph.D.s, the need, and the positions available.

The bridge matters because qualified and determined first-generation, historically minoritized, underrepresented, and/or low-income students still face many barriers and an unclear path to graduate school admission and completion.

Once you've completed undergrad, graduate school is an option for qualified students (the parameters of qualifications vary from institution to institution). Some graduate programs may directly admit students to a doctoral tract with the understanding that there will be a master's degree built into ultimately obtaining the Ph.D.

At other institutions and/or in various courses of study, you may first need to matriculate into a master's degree program and then apply to a Ph.D. program. You may pursue a Ph.D. at the same institution where received your master's or you might choose a different college/university. Again, it depends on your course of study, your research, and the resources available.

There is no wrong or right approach, but there are financial implications to your decision. Ph.D. programs tend to have some funding attached, whereas most master's programs don't. Funding, however, is just one factor to consider as you determine which type of program will support your academic success.

Coaches are current Rutgers students enrolled in doctoral programs. These students have direct experience with the process of seeking admission to a graduate program, finding a way to pay for graduate school, and navigating their first few years in a graduate program.

Books and supplies for the four-day workshop are estimated to cost $350.

The stipend can be used to pay for a faster, more reliable internet connection or to put towards the cost of a newer computer. Neither will be provided.