COVID-19 may have disrupted university life, but it did not disconnect the Division of Diversity, Inclusion, and Community Engagement's (DICE) Educational Equity programs from the students they are charged to serve. Upward Bound and Upward Bound Math-Science, Student Support Services (SSS), and the McNair Scholars Program are federally-funded TRiO programs that form the Educational Equity group, which promotes the success of historically underserved students on the New Brunswick campus.
"Our Educational Equity programs intentionally support students who identify as first-generation, low-income, people with disabilities, Black, Latinx, or Indigenous across the many stages of their academic careers," said Melissa Wooten, associate vice president of Academic Equity for DICE at Rutgers-New Brunswick. "It was incredibly important that we found innovative ways to remain engaged and assist these students as they set and reached their academic goals while navigating the unique circumstances of this global experience."
As the university moved instruction online to weather a pandemic that altered the way it engaged with students, the Educational Equity programs also quickly pivoted to meet the changing needs of their scholars.
Even in this virtual space, we have accomplished a lot. This past year, we knew that community and staying connected was vital for us to not only survive but thrive.

Christina Chisolm, Director of the McNair Scholars Program
Though virtual meetings and events presented a new set of challenges, the Educational Equity programs found success by embracing the digital platforms that helped them consistently provide resources and opportunities to their students, albeit exclusively online.
In February, the program directors helped plan and host Access Week 2021, a week-long series of informative events that championed educational equity and helped unlock pathways for student achievement at Rutgers-New Brunswick.
For Director of Student Support Services Tiandra Jones, it was important to continue to offer programming that aligned with the SSS mission of empowering undergraduate students to persist through college, maintain good academic standing, and graduate on time. "We hosted a variety of virtual workshops for students, including the Student Success Conference, in collaboration with the office of Career Exploration and Success, and a graduate and professional school series titled 'Ready for the Next Step' in which academic coaches provided resources on how to apply to graduate and professional school," Jones said.
SSS also partnered with the McNair Scholars program to have Tiffany "The Budgetnista" Aliche present a workshop based on her book Get Good with Money to support students' financial literacy.
Featured Scholars - McNair Scholars Program and Student Support Services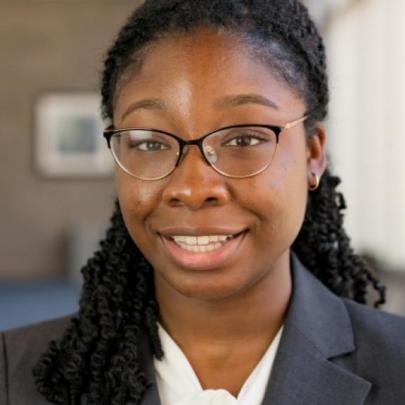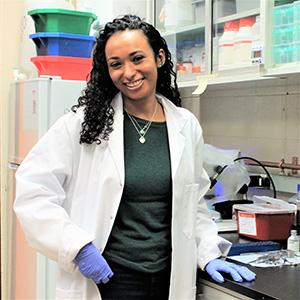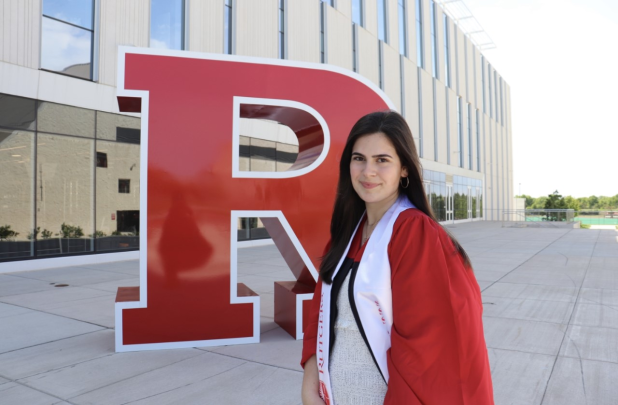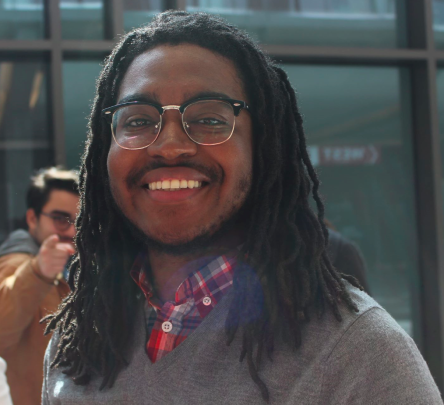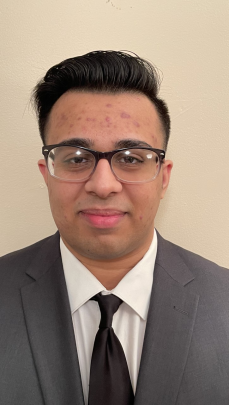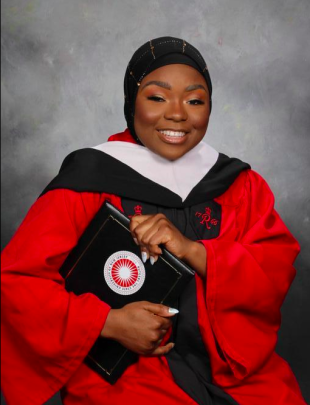 Janiya Peters is a Rutgers Honors College student, completing her degree in Cognitive Science with a concentration on the Mind, Machines, and Computations. She worked as a research assistant in the Decision and Economic Sciences Lab at Rutgers Center for Cognitive Science. Peters' proposal was featured in the Union County College Undergraduate Research Journal and won first place in the Minority Access Inc. National Conference's Math, Engineering & Simulation category. She received three fully-funded Ph.D. offers and will begin her Ph.D. in Information Management and Systems at the University of California, Berkeley this fall.
Ashley Crawley is a Rutgers Honors College student, graduating with a degree in Psychology, with a concentration in Neuroscience. Her research was guided under Rutgers faculty member, David Barker. The Barker lab investigates the neuroscience of cocaine addiction, with a focus on how the brain's ability to process information and changes over the course of prolonged drug use. While majoring in psychology, Crawley also double-minored in statistics and Latin. She was accepted into five fully-funded Ph.D. programs in behavioral neuroscience. She has decided to attend the University of California, Los Angeles this fall. At UCLA, Crawley is looking to further explore the neuroscience behind psychiatric illness and hopes to make advances in understanding illnesses such as post-traumatic stress disorder and depression.
Irem Erdogan's post grad plans include attending the University of Michigan Ross School of Business, where she is enrolled in the Masters of Supply Chain Management program.
Maria Alejandra plans to pursue an MSW/Ph.D. in social work at Rutgers University.
Delmarice Price plans to become a music teacher in New Jersey public schools next year.
Vasi Saqib is planning to transition into a cybersecurity role at Fulton Bank. He is a Management IT trainee which will help him build the skills needed to advance in his field.
Zuleekha Aminu plans to take a gap year to travel, work, and focus on her digital entrepreneurial business, after which she will apply to Physical Therapy school.
By the Numbers

| | | | |
| --- | --- | --- | --- |
| 16 | 90% | 45 | 91% |
| McNair rising seniors placed in summer research opportunities and internships | McNair graduating seniors immediately continuing on to graduate programs after Rutgers | Upward Bound graduating seniors graduating from New Brunswick and other local high schools attending college this upcoming fall | SSS participants maintain good academic standing each year |
The Upward Bound and Upward Bound Math-Science program also adjusted by moving programming for their pre-college scholars online.
This past year, we've adapted to virtual college tours and tutorial sessions to ensure that our scholars had all the necessary resources for academic success and high school graduation.

Jackasha Wiley, Director of Upward Bound & Pre-College Initiatives
During the fall 2020 and Spring 2021 semesters, Upward Bound hosted virtual family resource conferences, virtual STEM challenges, and virtual volunteer and community services opportunities.
Networking with other students in TRIO programs within and outside of the Rutgers community often serves as an essential support system for the students. Though the ability to connect in person was not an option, Chisholm encouraged her scholars to participate and embrace the virtual formats that conferences were utilizing. "Building and strengthening our McNair community through attending the national McNair conference has allowed students to connect with their peers from across the country," she remarked. "Navigating conference attendance is not always an easy process, yet navigating these conference spaces virtually takes a bit more initiative in seeking out opportunity and connections."
Having overcome so much, it was only fitting that the graduating students were recognized for their perseverance and accomplishments. The Educational Equity programs came together to collectively salute their graduates with a tribute that took place in early June. The year-end, virtual celebration allowed members of the programs to celebrate as a TRIO community, while also holding space for program-specific acknowledgments and recognitions.
Chisholm emphasized the importance of self-care during the pandemic by understanding the stress, isolation, and burnout that students have experienced from prolonged shutdowns and extended virtual learning. "We incorporated fun and provided safe spaces for our scholars. We have held virtual movie nights and game nights that allowed them to relax, find joy and take time to enjoy one another."
The Educational Equity programs will return to in-person operations in fall 2021 when Rutgers welcomes students back to campus. And though they did not have the opportunity to give their graduates a face-to-face sendoff, Director Wiley said of the graduates, "We are extremely proud of our scholars and their commitment over the past four years. Good luck and congratulations."
Featured Scholars - Upward Bound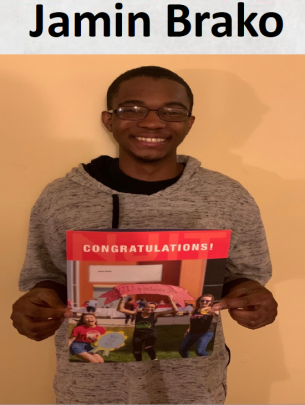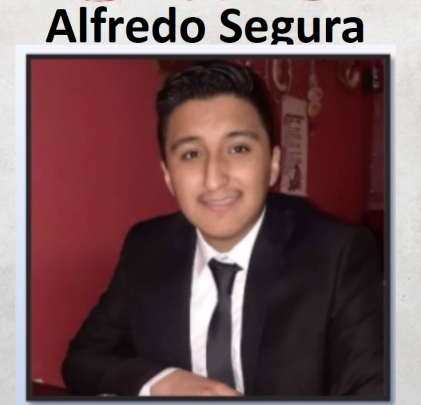 Upward Bound Math-Science senior and National Society for Black Engineers (NSBE) Junior President Jamin Brako will be attending Rutgers University-New Brunswick School of Engineering. He has been awarded a Harvey M. Schwartz Endowed Scholarship for the 2021-22 academic year.
A 2021 Dell Scholar, Upward Bound Math-Science senior Afredo Segura will be attending Steven Institute of Technology in the STEP Program.
Upward Bound Math-Science Senior and National Society for Black Engineers (NSBE), Jr. member Favour George-Ikechi will attend Hamilton College via Questbridge. Questbridge is a national college admission and scholarship process through which high-achieving, low-income students can be admitted early with full, four-year scholarships to QuestBridge college partners.