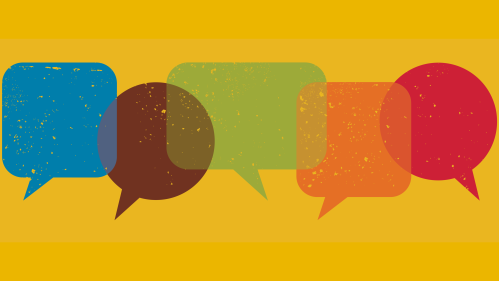 Call for Applications: Research2Practice
Ready to apply?
Applications are accepted on a rolling basis.
The Tyler Clementi Center for Diversity Education and Bias Prevention (TCC) in the Division of Diversity, Inclusion and Community Engagement (DICE) is launching the Research2Practice Program to engage scholars in translating their expertise into practical tools to enhance equity, access, diversity, inclusion and belonging at Rutgers–New Brunswick. 
Projects must address one of the following pathways to inclusive excellence in higher education:
Interrupt bias and harassment
Broaden understanding of diversity, equity, access, belonging, or inclusion
Advance intersectional approaches

Projects must also engage one or more of the following dimensions of diversity: 
Sexuality/Sexual Orientation (LBGTQIA+)
Gender, gender identity or gender expression
Disability
Nationality/Immigration
Race/Ethnicity
Religious Pluralism 
Income/Class
Examples of Potential Projects
Examples of Potential Projects
Developing a checklist of gender inclusive practices that departments can adopt to support transgender, questioning, and genderfluid students

A video designed to grow awareness of the racialization of judaism, how this nuanced understanding informs anti-semitism on campus and what campus members can do to interrupt anti-semitism when they see it

Curation of evidence-based policy changes designed to eliminate peer bullying and harassment in the college classroom

Guidebook for supporting disabled students during the pandemic rooted in the scholarship on disability, student experiences, and COVID-19

Curating resources and strategies for building one's capacity to maintain joy while engaging in anti-racism work

A workshop that shares the methodological lessons learned from a meta synthesis of queer Chicana feminist epistemologies

Frequently Asked Questions
If you are a researcher who is interested in broadening the impact of your research, this program will provide support and structured opportunities to build your capacity for publicly engaged scholarship and provide resources for the Rutgers community to grow their equity, diversity and inclusion knowledge and skills. If you have an interest in service-driven scholarship, you will be able to find community among other like-minded scholars who are committed to improving the culture and climate of Rutgers.

Must be New Brunswick-affiliated faculty member, postdoctoral associate, or graduate student to apply. Collaborations are welcome.

One year. Fellows who meet the priority deadline of May 31 are notified in June of their acceptance into the program and submit deliverables by the end of May of the following year. In other words, the program spans the academic year.

$1,000 for individuals, $1,500 for collaborations. Note: One main contact will need to be indicated for all collaborations.

This is an in-person program because of our commitment to building a community of scholar-practitioners. The orientation will be the only virtual component of the program.

Fellows are required to attend monthly in-person two-hour meetings starting in September of the award year to workshop their deliverables and must participate in the TCC's Spring Symposium.

A required orientation will take place virtually on Thursday, September 15, 2022 at noon. All fellows must attend this orientation.

An educational tool grounded in the scholarship, and are designed to be used by Rutgers faculty and staff. 
A 3-to-5-page white paper—a brief report that concisely presents the complex EDI topic to help readers understand the knowledge gap and highlights solutions. 
Presentation for the TCC Spring Symposium (date TBD).