Enobong (Anna) Branch
Senior Vice President for Equity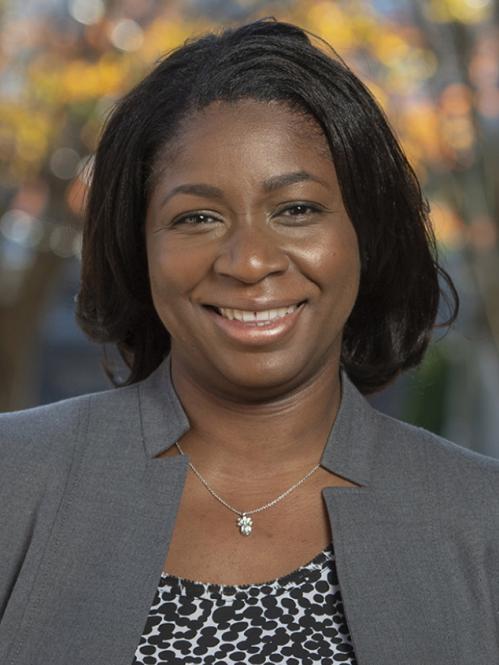 Biography
Enobong (Anna) Branch is senior vice president for equity and provides strategic leadership to promote equity and inclusion in every aspect of the university. She coordinates universitywide efforts around diversity, equity, and inclusion involving faculty, staff, and students, and ensures that the institutional commitment to equity is reflected in the research, educational, and public engagement efforts that occur throughout the university. Branch oversees the Division of Diversity, Inclusion, and Community Engagement on the New Brunswick campus, championing the role of diversity and inclusion in achieving excellence and strengthening the institutional commitment to its diverse community on and off-campus.
Prior to joining Rutgers University, Branch served as associate chancellor for equity and inclusion, chief diversity officer, and a professor of sociology at the University of Massachusetts–Amherst. Her significant accomplishments in that role included leading the integration of diversity throughout the campus strategic plan, executing the university's campus climate survey, and creating diversity infrastructure through climate advisors in executive areas and diversity officers in schools and colleges.
A professor of sociology, Branch conducts research on labor and work that explores the historical roots and contemporary underpinnings of racial and gender inequality. She is the coauthor of Black in America: The Paradox of the Color Line (2020), the editor of Pathways, Potholes, and the Persistence of Women in Science: Reconsidering the Pipeline (2016), and the author of Opportunity Denied: Limiting Black Women to Devalued Work (2011). Branch received her Ph.D. in sociology from the University at Albany, SUNY and her B.S. in biology from Howard University.
Highlights
Branch sat down with the Rutgers TA Project in 2019 to discuss her transition to campus, goals of the division, and approaches to promote an inclusive classroom. Listen now.
Branch spoke to the greater need for community and connection while we are physically isolated; watch now and learn more about the goals of the #RCommunity initiative.
Branch recently participated in the AAAS 45th Annual Forum on Science & Technology Policy; watch now to learn more about her scholarly take on the challenges to diversifying science.
Rutgers Today's article on Branch showed how the first senior vice president for equity is uniquely prepared to inspire change across the university. Read now.